Identify. Weigh. Sort. Cut. Condense. Crush. Clean!
Then We Package, Fulfill and Support Every Load We Sell
WHAT WE DO IS ALL ABOUT YOU
You have your own customers to please. Worrying about what metal is coming through your door distracts from that priority.
Our priority is making sure you have total confidence in our metal so you can keep your focus on your own business.
YES, I'D LIKE TO DISCUSS OUR METAL NEEDS!
MAKING GOOD METAL GREAT
Our metal goes through numerous processes before it leaves our dock, all with the intent of delivering the absolute highest-quality, perfectly prepared and packaged product.
Cutting
With torches and shears of all sizes, we break down big stuff into small stuff, so the metal you receive from us can be easily handled and effortlessly melted and cast.
Condensing
Uncompacted metal is messy and highly inefficient to ship. Our briquettes are condensed, weighed and provided as an organized single ingredient for your furnace.
Crushing
Bulky turnings are difficult to manage and are also highly inefficient to ship. Crushed turnings help ensure quality metal by allowing for easy sampling off the crusher, and make for effortless handling in your operation.
Cleaning
We shotblast dirty and corroded metal so we can deliver a clean and visually appealing product. But it's not all about looking pretty, it's about keeping contaminants out of your melts.
Blending
For customers who are pouring a very specific alloy, we are able to prepare custom blends of melt-ready metal with a perfect combined chemistry to meet your exact needs.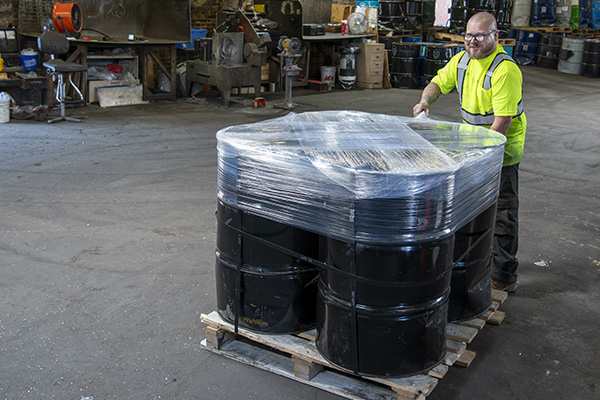 Preparing
Need 12" by down? Prefer gaylords over barrels? Want a pallet maximum of 1,500 pounds? We'll do the extra prep to package your metal in the most efficient manner for your operation.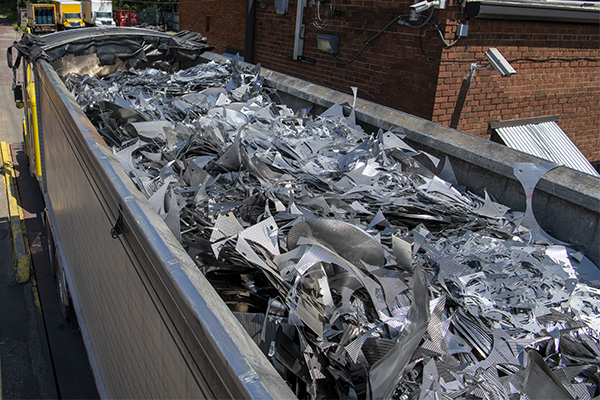 Fulfilling
We believe your metal is our responsibility until it passes your receiving inspection. Wilkoff won't abandon you after we ship, and can even help arrange shipping and logistics on your behalf.
YES, I'D LIKE TO DISCUSS OUR METAL NEEDS!