Custom Alloy Blends
Let Wilkoff Handle the Chemistry. Just Melt and Pour!
HELPING OUR CUSTOMERS OPERATE MORE EFFICIENTLY
Thinking outside the box, our creative support team and a long-time customer came up with a great idea more than 20 years ago. Rather than preparing and shipping out multiple batches of individual metals, only to have them further handled upon receipt, why couldn't Wilkoff manage all the blending as well? In exchange for trusting their business to us, that customer saved a meaningful amount of time and labor costs by taking delivery of pre-packaged drums of precisely weighed batches of alloy.
Just melt and pour.
YES, I'D LIKE TO DISCUSS MELT-READY ALLOY BLENDS!
CAREFUL, PRECISE PREPARATION TO MEET YOUR SPECS
Staging
From your provided alloy specifications, we determine which metals contain the proper elements in the right ratios and gather the inputs to prepare your custom blend.
Calculating
We then determine the precise ratio of each input required to deliver the exact percentage of metals to the total overall blend. Accuracy is critical.
Weighing
Carefully, with each additional input, metal is added to your alloy at the proper weights to ensure that the final overall blend is exactly what you specify.
Building
The process continues for each of the inputs required to build your alloy. Typically, four or five metals are sufficient, but we can add as many as necessary.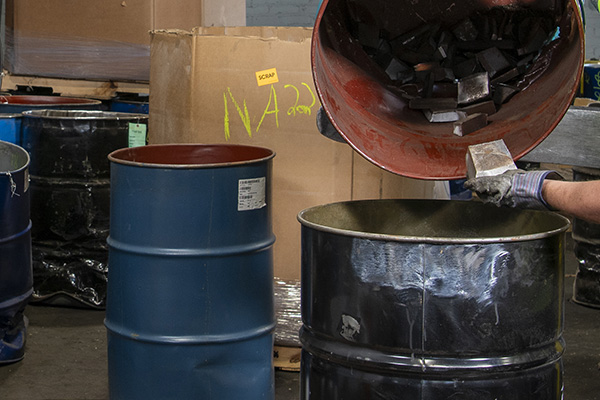 Verifying
Our skilled blenders double check each input against the calculations in the alloy recipe and the weights on our precise scale to eliminate error and discrepancy.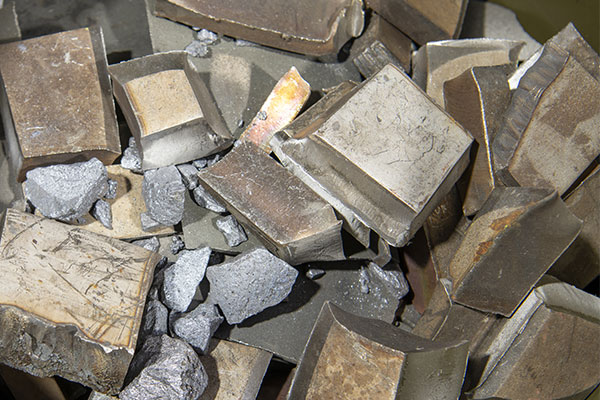 Delivering
Once complete, the final alloy blend at the exact weight and chemistry you specify is packaged; large orders can be batched across multiple drums as needed.
YES, I'D LIKE TO DISCUSS MELT-READY ALLOY BLENDS!